Single Sign On (SSO)
SevisBOT supports Single Sign On (SSO) when accessing Portal through OpenID Connect (OIDC). This document outlines the process of configuring SSO for your organization.
Since every identity provider is different, these steps and the terminology may vary slightly, please contact ServisBOT if further assistance is required.
Step 1: Provide Secrets and Configuration to ServisBOT
Create a new Application within your Identity Provider
Ensure it is OpenID Connect compatible
ServisBOT requires the following information from this application:
Client ID
Client Secret
Identity Provider Domain e.g. https://servisbot.okta.com
Step 2: Configure your Identity Provider
Upon receipt of the information above, ServisBOT will generate the Login Redirect URL and provide it to you. This should be entered into your application.
If you have not done so already, it may be required to add your new application to selected users within your organization.
Step 3: Initial Login to Portal
An application admin from your organization should visit the ServisBOT Portal and click Login with SSO as shown below: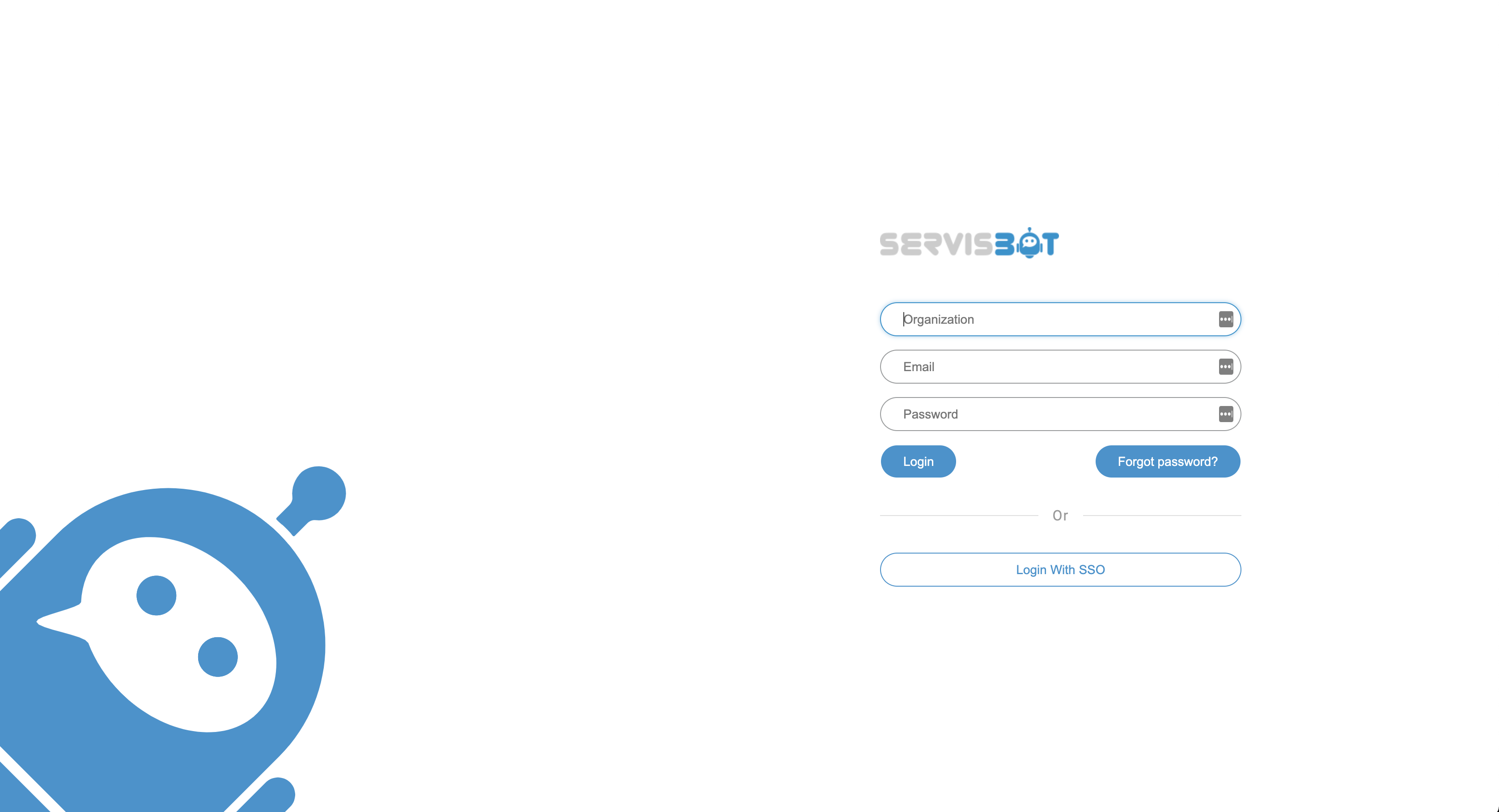 Once logged in you will notice that you have no ServisBOT Roles to access features. Please contact ServisBOT at this point and your user will be configured with the permissions to view features and also manage users.
Once roles are configured, log back in and you will now have access to both user management and the ServisBOT features required to build your experience.
Step 4: Adding Additional Users
It is at this stage that additional users should log into the ServisBOT Portal. Like before, users will not have any ServisBOT Roles, it is now up to your organizational administrator that has a fully configured user from the previous step to add the roles to the new users. The administrator may create additional users with the capability to manage users.
More information on ServisBOT Roles can be found here.